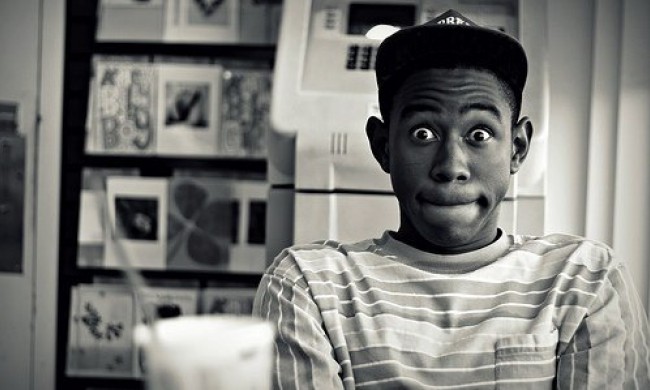 Tyler, The Creator
Across the street from Beefy King's.
425 N. Bumby Ave., Orlando, 32803
Tyler, The Creator has created a stir around the globe with his rap music, but it hasn't kept him from being one of the best-selling rap artists today. Tyler came to the scene in 2007 with his flagship hip hop collective, Odd Future, also known as OFWGKTA, which included other popular musicians like Frank Ocean. The rap group toured and created mixtapes with some songs that would eventually end up on Tyler's first album, Bastard. Bastard features violent themes, and the content has even made Tyler, The Creator banned from performing in some countries. He still remains a popular musician, especially among college-aged adults.

Tyler, The Creator's most recent album, Wolf, peaked at #3 on the US Billboard charts, and #1 on the US Rap charts. It was released in 2013 and features 18 original tracks. The album is a departure from his darker albums, Goblin and Bastard. Tyler's most popular singles have been "Yonkers," "She," and "Domo23."

The Orlando concert starts at 8 p.m., and doors open at 7 p.m.

Tyler, The Creator will be performing his concert at the Plaza Live in Orlando. For more info on this venue, view its profile page.
Upcoming Events
that also might interest you