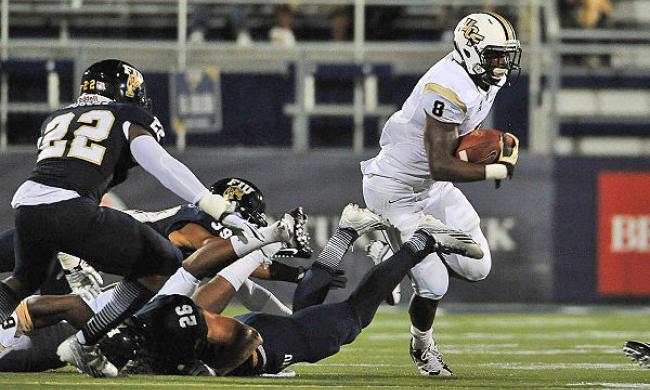 UCF Knights vs. Connecticut Huskies
In the athletic village at UCF.
E. Plaza Dr., Orlando, 32765
The University of Central Florida Knights take on the Connecticut Huskies in a game of college football. This seasons marks UCF's first as an American Athletic Conference team, and this game is their first-ever American Athletic Conference home game. The Knights are led by Head Coach George O'Leary.

The Connecticut Huskies' former head coach Paul Pasqualoni was dismissed just at the end of September. Their currently being led by interim coach T. J. Weist. This is Weist's first head coach assignment. The UConn Huskies were 0 - 5 after Columbus Day weekend where they lost by one field goal to USF.

UCF Students who attend the game can earn Knightmare Reward points. The Knightmare Rewards program allows students to earn points by being involved with various events on campus. These points earn them discounts on tickets and special prizes.

The football game between the UCF Knights and the Connecticut Huskies will be held at Bright House Networks Stadium. For more information on the football stadium, view their profile page.
Upcoming Events
that also might interest you