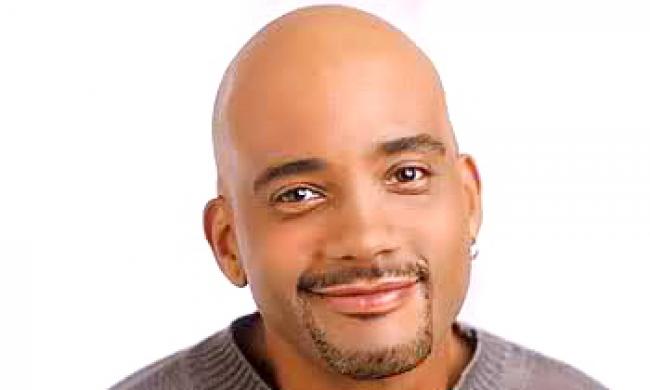 Valentine's Day with John Henton
February 14th, 8 p.m. & 10:30 p.m.

at Improv Comedy Club

Located on I-Drive on the second floor of Pointe Orlando across from Hard Knocks.

9101 International Drive, Suite 2310, Orlando, 32819
This Valentine's Day, the Improv Comedy Club in Orlando will have a romantic dining special and entertainment by comedian John Henton.

After nine years on network TV, John Henton established a name for himself as one of today's leading comic talents. He found a loyal and endearing following through the lovable and sensible character "Overton Wakefield Jones" on the FOX hit show Living Single, and the loyalty continued with fans embracing the character of "Milsap" on the sitcom The Hughleys. He has also appeared on The Tonight Show with Johnny Carson, The Arsenio Hall Show, Bob Hope's Young Comedian's Special, The Tonight Show with Jay Leno, The View, Late Night With Conan O'Brien, The Howie Mandel Show, Roseanne, Later, Donny & Marie, Fox and Friends and Politically Incorrect. In January 1993, he starred in his own half-hour comedy special for Showtime, John Henton: Comedy With An Attitude. 

Guests to the Orlando Improv will enjoy a Valentine's Day special. Each ticket includes admission for one, one entrée from the Improv menu, a glass of champagne, one souvenir champagne flute and strawberries.

There will be two showings of John Henton's act Friday, Feb. 14 — 8 p.m., with doors opening at 6:30p.m.; and 10:30 p.m., with doors opening at 9:45 p.m. All shows are 21+, so everyone will need to show a valid form of ID. Seating is first-come, first-sat, so the closer you want to be seated, the earlier you might want to arrive.

Valentine's Day w/ John Henton will be at the Improv Comedy Club in Pointe Orlando. For more info on this venue, view its profile page.
Upcoming Events
that also might interest you