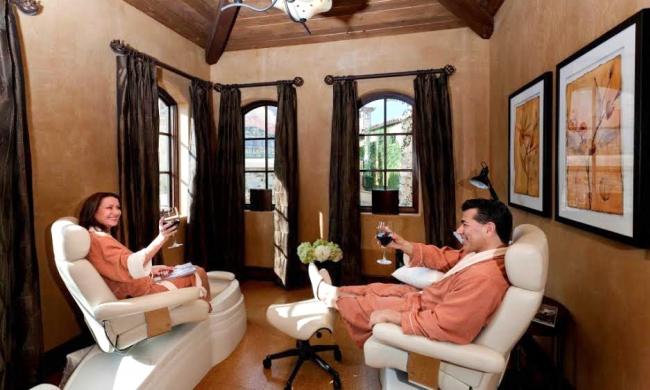 Valentine's Day Spa Specials
Off Old Highway 50 and Florida's Turnpike, near Woodlands Lutheran Church
16355 Vetta Drive, Montverde, 34756
The Spa at Bella Collina is offering Valentine's Day specials for singles and couples. Make yourself a priority with the Sweet and Single! massage for $90. It includes the spa's signature 50-minute Swedish massage that utilizes European techniques of long, smooth movements that relax, rejuvenate and detoxify the body.

Couples can take a break from their hectic schedules and focus on each other with the Just To Be With You! package, which includes side-by-side, 50-minute Swedish massages. This perfect excuse to spend quality time together is $180.

The Pure Romance package is $240 and features side-by-side, 50-minute Swedish massages using Chocolate Oil, followed by a warm bath soak while sipping sweet champagne in the the intimate couples suite.

The Spa at Bella Collina is surrounded by rolling hills and lakes that are reminiscent of Tuscany. It offers relaxation lounges, private locker rooms, a secluded spa courtyard, and full menu of salon and spa experiences.

For more information on The Spa at Bella Collina, visit its profile page.

If you're looking for Valentine's Day events, ideas and things to do in Orlando, click here.
Upcoming Events
that also might interest you