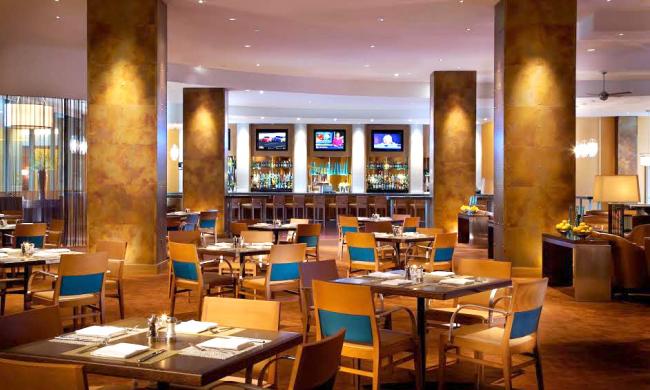 Watch the Super Bowl @ David's Club

On Destination Parkway near I-Drive.
6001 Destination Parkway, Orlando, FL, 32819
David's Club Bar & Grill will be having a special Super Bowl viewing event featuring a menu of entrees and sides representing the competing teams. Seattle Seahawks fans can order a Northwestern Salmon Sandwich with fennel cabbage coleslaw, roasted tomato aioli, and garlic fries. Denver Broncos fans can chow down on a Rocky Mountain Buffalo Burger with applewood smoked bacon, crispy onions, sirachu ketchup, and Denver-style home fries. There will also be .75 cent chicken wings with your choice of sauce, buffalo or sweet orange glaze, with celery, carrots, and ranch or blue cheese.

What would great food for Super Bowl Sunday be without great drinks? David's Club Bar & Grill will have drink specials throughout the night including domestic draft pitchers for $10 and 5 bottle buckets for $15. Fan touchdown shots will be $3, with Blue Hawaiian for Seattle and Creamsicle for Denver. Specialty drinks for the teams are available for $5 - the Colorado Bronco (aka Colorado Bull Dog) and the Seattle Sea Breeze (aka Sea Breeze).

Along with great Super Bowl Party food and drinks, David's Club Bar & Grill has multiple televisions for watching the championship game (plus the popular commercials and half-time show).  David's also has billiards and an outside lounge area with TVs and fire pits.

You can watch the Super Bowl at David's Club Bar & Grill at the Hilton Orlando. For more info on David's Club Bar & Grill, view their profile page.

For more information on how to enjoy the Super Bowl in Orlando, view our activity page.
Upcoming Events
that also might interest you