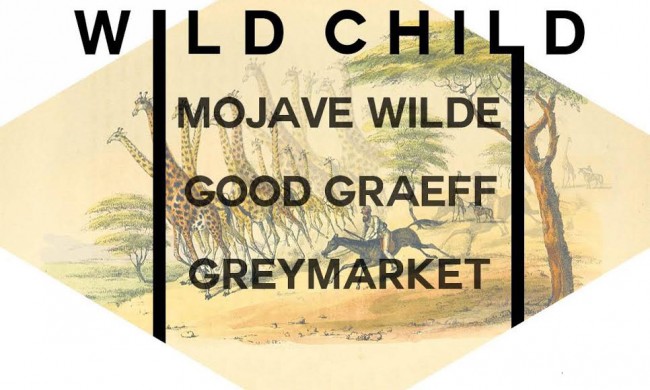 Wild Child
March 7th - 8:00pm

at Backbooth

Downtown just west of the railroad tracks.

37 W. Pine St. , Orlando, 32801
The indie folk group Wild Child will be performing at Backbooth. Special guests performances include Moajve Wilde, Good Graeff, and Grey Market.

Wild Child's founding members Kelsey Wilson and Alexander Beggins first met in 2009 while touring with a Danish act called The Migrant. Both call Texas home. Kelsey Wilson, a classically-trained violinist who wrote her first songs under the wing of legendary country music outlaw Ray Wiley Hubbard, hails from the fabled bluegrass circles of Wimberly. Alexander Beggins, a ukulele player from Houston, was finishing up at The University of Texas while on the that tour. The two rented out an unfurnished home studio in Austin to write and record 2010's Pillow Talk. As they built the record, they also built the band, calling in friends Carey McGraw to play drums and Saide Wolfe to play cello. Their unorthodox recording strategy proved to be successful as their self-released debut went on to make waves in the indie music world. Pillow Talk garnered three number one spots on the indie music trendsetter website Hype Machine and has been streamed over 3 million times on Spotify. The group shifted to a larger, more percussive style, adding Evan Magers on keys and Chris D'Annuzio on electric bass to swell their sound. And so this year, when Wild Child emerged from the studio after recording their second full-length album, The Runaround, you'd be forgiven for wondering if the band's name still applied. That's primarily because the first record was a sort of artistic adolescence. With The Runaround, Wild Child worked with Grammy-nominated artist Ben Kweller as producer.

Mojave Wilde have recently sorted through some changes in their lineup, coming out in full force at the Norsekorea 3 Year Anniversary weekend as a highly adept trio to be watched closely in 2014. Mojave Wile are locals to Orlando with Alex Stringfellow on banjo, synth, piano, vox, guitar, and percussion; Miles Archabal on synth, piano, vox, guitar, and percussion; and Dave Pokk on guitar, banjo, and synth.

Good Graeff shouldn't be all too unfamiliar to Orlandoans in the know, as they have made trips over to play local shows before. The duo, consisting of twins Brooke and Brittany Graeff, have firmly carved a niche for themselves in the indie folk arena here in Central Florida. They are an acoustic folk pop group hailing from Sarasota, Florida,

Grey Market is yet another talented two-piece band to emerge on the FL music scene in recent years. L. Cave McCoy plays guitar and sings vocals, while Michael Gargiulo plays drums and sings. The two hail from Tampa, Florida, playing rock and spacerock heavily influenced by their passion for futurism.

The concert is on Friday, March 7th, at 8 p.m. Doors open at 7 p.m.

This concert is open to all ages, and the event will be held in Downtown Orlando at BackBooth. For more information on the BackBooth venue, view their profile page.
Upcoming Events
that also might interest you