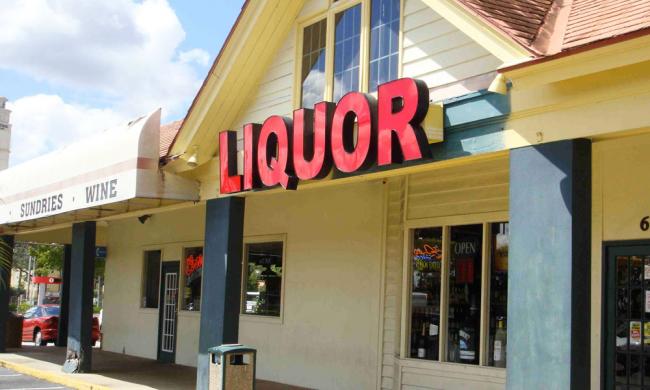 I-Drive Liquors, Inc.
In the plaza with the Texaco station.
6169 Westwood Blvd., Orlando, 32821
Profile

Overview

Find an assortment of liquors, wines and beers at an affordable price at this I-Drive liquor store. I-Drive Liquors Inc. serves tourists and locals in the area of International Drive. Universal, SeaWorld, Disney - this shop is at the heart of Orlando's tourism district.

Visitors staying at the Orlando hotels will find great deals on drinks. The shop is clean and well stocked. Find red wines, chianti, pinot noir, imported wine, chamapagne, chardonnay, table wine and even chilld wines. The store also has mixers for margaritas, mojitos, and other mixed drinks. Find spirits and liquors like gin, bourbon, rum, whiskey, tequila, vodka, scotch, and cognac. There's also a selection of cigarettes and other tobacco products, as well as lighters.

Olives for martinis and other drink garnishes are sold here. Shoppers can also buy ice at this liquor store.

I-Drive Liquors Inc. is located on International Drive in the plaza with the Texaco station.

Upcoming Events

at I-Drive Liquors, Inc.