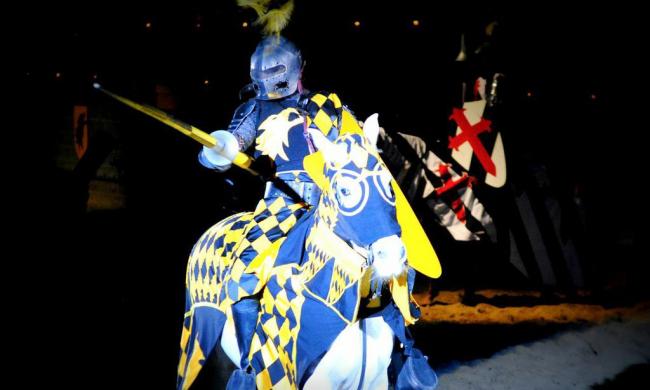 Oktoberfest
Oct. 26 at 6 pm, 8:30 pm & Nov. 1 at 7pm

at Medieval Times

In the castle located at the turn where W. Irlo Bronson Memorial Hwy turns into W. Vine St.

4510 W. Vine Street, Kissimmee, 34746
The Oktoberfest at Medieval Times Dinner & Tournament is an annual fall celebration featuring a costume party with the dinner theatre show. Come dressed in costume for Halloween and take part in fun games and activities. The Beck's Beer Girls will also be in attendance with plenty of beer samples on hand.

Have fun with Oktoberfest before and after the show. Games of skill and strength will be played for the Oktoberfest festivities. There will also be a raffle featuring special items including Beck's promotional merchandise and tickets to Medieval Times, however, there will be no raffle at the Oct. 26, 6 pm show.

The Beck's Beer Girls will be dressed in proper German Oktoberfest attire, with beer samples and tastings on hand. Order beers during the show as well from Medieval Times' full bar. Only guests 21 and older are allowed to consume alcohol, and must provide ID.

Oktoberfest will be held at Medieval Times. For more information on this Orlando dinner theatre show, view their profile page.
Upcoming Events
that also might interest you