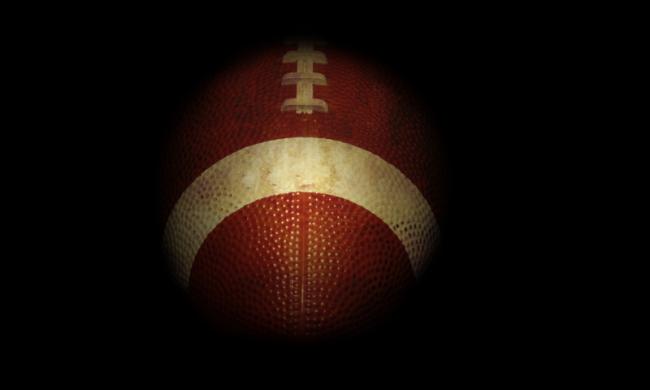 The End Is Near
I attended a friend's wedding this weekend, and in addition to the beautiful bride, groom's awesome entrance, and everything else wedding related, there was one common theme — football. Who was playing when, what games were people missing, what games were tomorrow, if so-and-so wins they'll face off with the winner of such-and-such game. Football was everywhere. Which was totally fine by me!

Of course the conversation always led to the Super Bowl and theories on which teams will make it to the Big Game. Seeing as I'm a Tampa Bay Bucs fan, you can understand why I don't exactly have a strong opinion on the matter. But that doesn't mean I don't love watching the game!

Since it's basically a national holiday, restaurants all across Orlando are offering Super Bowl specials or holding viewing parties. Since this obviously falls under my Things to Do in Orlando jurisdiction, I compiled a list of local venues that are doing something special for the Super Bowl. Enjoy!

Splitsville Luxury Lanes at Downtown Disney his holding a Superbowling Spectacular from 5:30-10:30 p.m. For $85 per person, guests 21-up can attend a private watch party on the second floor of Splitsville, including complimentary appetizers and a buffet, and a premium open bar from 6-9 p.m. 100% of tickets sales benefit the Orlando-based nonprofit Clean the World Foundation, which collects and recycles soap and shampoo from the hospitality industry and distributes them to impoverished communities around the world.

Every single Gator's Dockside location is offering 2-for-1 on beer, wine and liquor drinks, as well as five for $9.99 domestic buckets of beer. My favorite is the Dr. Phillips location, but there's also Ocoee, Hunter's Creek, Waterford Lakes, Apopka, Baldwin Park, Lake Mary and like, 10 more.

Miller's Field in Dr. Phillips is holding a watch party with an all-you-can-eat buffet and all-you-can-drink open bar for just $60 per person. There's more than 64 TVs in the restaurant, so you'll definitely get a good view of the game. The party starts at 5:30 p.m.

Uno Chicago Grill on International Drive is offering all-you-can-eat and -drink for $35 a person. But, if you mention the ad/listing found on TodaysOrlando.com, you pay only $30. Yeah, we're pretty cool like that. There's plenty of food options, including pizza, duh; and drink choices are 3rd Shift, Miller Lite, Coors Light, Michelob Ultra, Yuengling, and Stone Barn cabernet and chardonnay.

And don't you worry commercial lovers! I didn't forget about you! For your viewing pleasure, I have compiled the absolute best commercials from last year's Super Bowl, riiiiiiiight … HERE. Orrrrr CLICK HERE! And, because I really like horses (let's be honest, and beer), and because everyone knows Budweiser pretty much dominates the Super Bowl commercial world, I also included the best Budweiser Super Bowl commercials of all time. Remember the frogs?! Ha! Get me every time!

Update, Jan. 19, 2014: I changed my mind. I do have an opinion. Go Seahawks!

 

For a full list of things to do and fun things to read regarding Super Bowl XLVIII, Super Bowl 48, 2014 Super Bowl, or whatever you want to call it, Click Here!