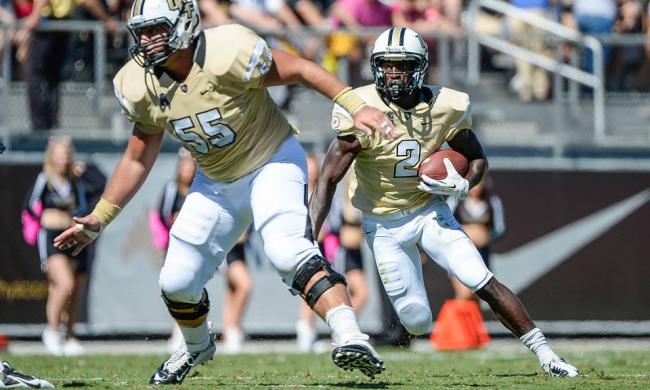 Thankfully, My Weekend is Full
Thanksgiving is about family, togetherness, and giving thanks for the blessings in your life. It's usually accompanied by a fabulous, gigantic meal with friends and family members, featuring a turkey as the centerpiece, side dishes galore, wine flowing, and pumpkin pie for dessert.

A food coma ensues, followed by watching football, and the flowing of more wine. Ahhhhh. A wonderful day! And like all wonderful holidays, Thanksgiving isn't just celebrated on Thursday, but all weekend long! In Orlando, there are tons of Thanksgiving things to do! Here's just a teeny tiny look at some of the Orlando events you could pencil into your Thanksgiving weekend:

Before you've even had your first bite of green bean casserole, you can celebrate Thanksgiving at downtown Orlando. Church Street is home to Orlando's annual Thanksgiving Eve street party. Kick off the holiday weekend Nov. 27 with drink specials at Chillers, Big Belly and Latitudes, with the party spilling out into the street. If you were lucky enough to attend school in Orlando, expect to run into lots of old classmates — it's reunion central, so be ready to buy your middle school BFF a shot, or duck and run to avoid your high school ex-boyfriend.

If you're not too hungover from the Church Street $1 drink specials, Thanksgiving morning you have to head to Lake Eola for the 24th annual Seniors First Turkey Trot 5K. The entry fee is $27 through Nov. 16, $30 Nov. 17-27, and $35 the day of. This year's goal is $200,000, and proceeds benefit the totally worthwhile Seniors First Inc. This Orlando Thanksgiving tradition kicks off at 7 a.m. with a costume contest, the 5K starts at 8 a.m., and there's a free KidsTot Trot at 9:15 a.m. And since you ran 3.2 miles that morning, that night you can have seconds (and thirds!) and totally not feel guilty. Win-win!

Another Orlando tradition is the annual Central Florida International Auto Show that's held Thanksgiving weekend at the Orange County Convention Center. It runs Nov. 28-Dec. 1 and features 2014 vehicle models. There isn't a ton of info available yet, so check the website closer to Thanksgiving weekend.

So you've partied before Thanksgiving, worked out and then pigged out during Thanksgiving, and sporadically checked out a bunch of cars you can't afford. It's time to get serious about some football! It's college football rivalry weekend, and one of the biggest rivalries in the state of Florida is the War on I-4 — Orlando's University of Central Florida vs. Tampa's University of South Florida. Skip the ridiculous Black Friday crowds, and instead watch the Knights take on the Bulls at home at Bright House Networks Stadium. USF defeated UCF in consecutive seasons from 2005-08, and this will be the first time the rivals have met since. It's going to be CRAAAAZZYYYYY!!!

Kickoff time hasn't been announced, but check back on TodaysOrlando.com, because I promise we'll have allll the info you could ever want to know (and then some) about this über-anticipated game. If you plan to tailgate (duh!), make sure to get to UCF super early to get a spot, and read up on the open-container laws for football games. Nothing ruins a great Thanksgiving weekend like a hefty ticket or evening in jail. Thanks, but no thanks!