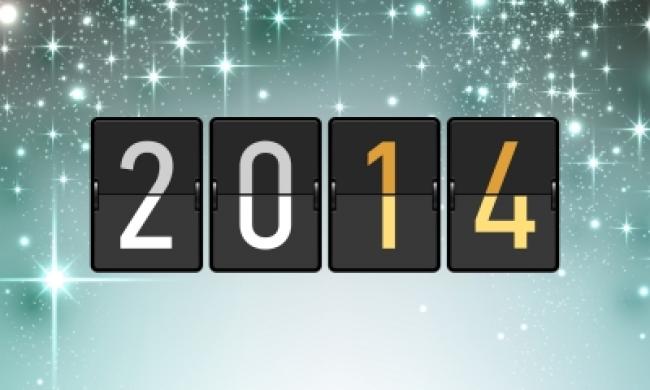 Where Will You Be on New Year's Eve?
How the heck is 2013 almost over?! I mean, seriously this year flew by! Halloween, Thanksgiving, Hanukkah, Christmas — all over. Which mean it's time to focus on the final milestone of 2013 — New Year's Eve. Yayyyy!!! Cheers!! *clink clink

Personally, I'm always a big fan of house parties. You don't have to worry about parking, crowds, drunk drivers (seriously, please take a cab or have a DD), expensive beverages, or random people puking on you. But if you do decide to venture into the big, bad city for New Year's Eve, you're in luck, because there are plenty of things to do in Orlando. I'm talking, plenty++++. Let's review just a few of them, shall we?

Old Town has a free — yes, free — New Year's Eve street party that's open to the public starting at 8 p.m. All the restaurants and bars will be open, musician Kenyon Lockry is performing, and at midnight you can feast your eyes on a pretty awesome fireworks display. You can also partake in the thrill rides and/or zip line and other fun activities. Sun on the Beach, Kool Katz and Southern Breeze all have NYE specials and champagne toasts at midnight. And for those who prefer not to drive, Seralago Hotel & Suites is in walking distance and is offering special rates.

Dave & Buster's New Year's Eve Family event is from 5-8 p.m. and is awesome for grownups and kids. In addition to all the usual games and fun, your ticket gets you appetizers, desserts, soda, a $10 Power Card, and video ball drop. Ticket's are $30.

If you're not familiar with country musician Michael Ray, I promise by this time next year you definitely will be. The Florida native has had an incredible 2013, winning a singing competition and performing all over the U.S. He's back in his home state for New Year's Eve, performing at House of Blues at Downtown Disney. The show is from 9:30-after midnight, and tickets are $20 in advance, $25 on NYE. I highly recommend seeing Michael Ray live before he makes it to the big big leagues.

In Orlando, it's hard to get more well-known than the Wall Street NYE Block Party. It's been an Orlando staple for as long as I can remember. Personally, I've always been too chicken to attempt the crazy crowds, but I've heard it's one hell of a party. For just $25, you get access to all eight Wall Street bars; or, for $100, you can be elevated to VIP status, which gets you open bar from 10 p.m.-2 a.m., champagne at midnight, and a 2 a.m. breakfast buffet. OK, that's pretty awesome.

Also downtown and also a super huge street party is The New Year's Eve Party on Church Street. Tickets range from $39 (entry only) to $99 (basically unlimited everything), and get you access to Don Jefe's, Chillers, Big Belly and Latitudes. There will also be fireworks, a huge video wall and famous orange drop.

Other downtown venues that are holding NYE events are The Courtesy, Elixir, Kasa Tapas & Raw Bar, The Mezz, DTA (Don't Tell Anyone), and well, probably basically every other bar. There's a flat rate for entry, and most include champagne at midnight and some kind of appetizers or hors d'oeuvres.

And hey, if you need more ideas, visit our New Year's Eve page, which also has some advice on what to wear for NYE and some great toast suggestions — Happy New Year, Orlando!

Have fun this New Year's Eve, be safe, drink responsibly, drive responsibly, walk responsibly, tip your cab driver responsibly, and have an awesome, awesome night. After all, it's your last of 2013. Happy New Year!