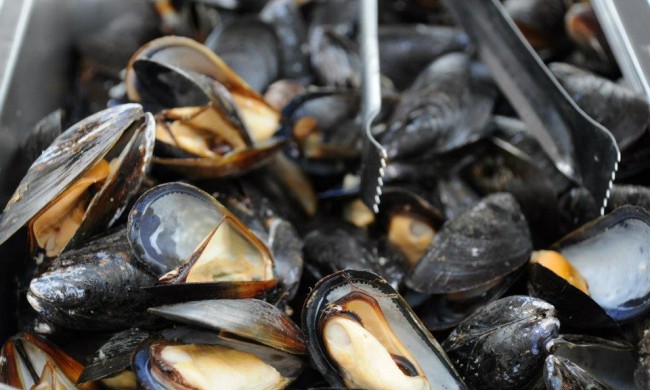 Wine, Beer, Food, Oh My!
If there's one thing Orlando does really well, it's hospitality. We have some incredible hotels and attractions, and there are few places that match The City Beautiful in service and variety. Nothing better illustrates this than our local restaurant industry. For instance, West Orlando is home to some incredible dining concepts that serve really (for real, really) delicious food. In addition to the national chains that visitors know and love, West Orange County offers restaurants with dishes from a super wide range of ethnicities and within a full spectrum of price ranges, so any hungry person – whether a local or visitor – has more options than they can begin to choose from. The only issue is where to begin.

That's why Best Fest is so awesome. It's like an all-you-can-eat, all-you-can-drink tapas restaurant that's outdoors during the most beautiful month of the year. Granted, it's only open one night of the year, but oh what a night it is!

 

Best Fest?

Imagine being handed various free food samples and promotional business swag. Now imagine that you are not circling a mall food court, but are outside on a beautiful Florida evening surrounded by the biggest names in West Orlando dining! That's what the festive Best Fest brings to the table.

Best Fest is also known as The Taste of West Orange, and it's hosted by the West Orange Chamber of Commerce. It's taking place in MetroWest at Veranda Park Promenade (6996 Piazza Grande Ave., Orlando, FL 32835) on Thursday, April 10, 2014, from 5:30 p.m. – 8:30 p.m. The festival has a long, LONG list of participating restaurants, such as local foodie institution 4 Rivers Smokehouse. And it's not just food at the festival. Other types of local businesses set up booths and offer raffles, giveaways, or, most importantly, wine and beer. And for the single price of admission everyone gets free refills. On everything.

We could go on and on, but pictures are really more appetizing. Here are some scrumptious samples from years past …

 

 

 

 

 

 

Is your mouth watering? Full details and a complete list of vendors can be found here. To buy your tickets in advance (for a discount!) visit The West Orange Chamber Website.

Best Fest is sponsored by Apple Air Conditioning & Heating, Inc. Bright Future Electric, Bright House Networks, South Milhausen, P.A., and WellCare.