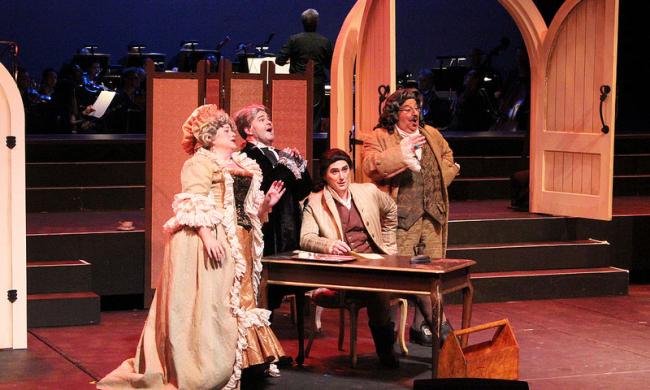 The Barber of Seville
Plays at multiple venues.
812 E. Rollins St., Suite 300, Orlando, 32803
The Barber of Seville presented by the Orlando Philharmonic Orchestra is an Italian opera featuring comedy, singing, action, and classical music. The opera was written by Gioachino Rossini and first premiered in 1816, but it continues to be one of the most popular operatic shows even today. The Barber of Seville will be directed by Jeff Buchman with Conductor Joel Revzen leading the Orlando Philharmonic Orchestra.

The drama unfolds as the young Rosina seeks a way to get our of her arranged marriage with her older guardian, Dr. Bartolo. With the help of the young and conniving Figaro, Rosina is given the opportunity to be with the handsome Count Almaviva, who disguises himself as a poor student to be near her.

The comedy will be shown on Friday at 8 pm, with a matinee on Sunday at 2 pm. Don't worry, fluency in Italian is not required. The show will be presented with English subtitles.

See The Barber of Seville in Orlando at the Bob Carr Performing Arts Centre located near Downtown. For more information on this venue, visit their profile page.
Upcoming Events
that also might interest you