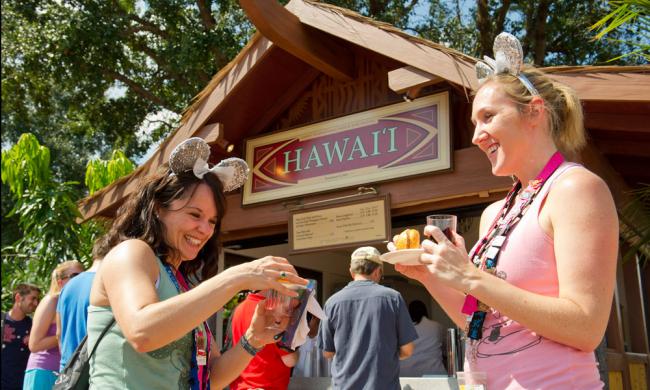 EPCOT Food & Wine Festival 2014
Sep. 19–Nov. 10

at EPCOT

Look for the 18-story geodesic sphere.

1320 Avenue of the Stars, Bay Lake, 32830
The EPCOT International Food & Wine Festival is a 46-day multi-cultural showcase of the best dishes and drinks from around the globe. It gives countries not regularly represented at EPCOT a chance to show off their culinary prowess, and the more-than-a-month long event especially long this year at 53 days - seven days longer than last year's run. The festival features celebrity chefs, special concerts, seminars and food & wine experiences.

Some international vendors you won't regularly see at EPCOT include Belgium, Poland, Argentina, Brazil, Greece, New Zealand, Singapore, Scotland, and South Korea. There will also be a special Florida vendor with state specialties.

The EPCOT International Food and Wine Festival will be Sep. 19 through Nov. 10 at EPCOT. For more information on Walt Disney World's EPCOT, view their profile page.
Upcoming Events
that also might interest you