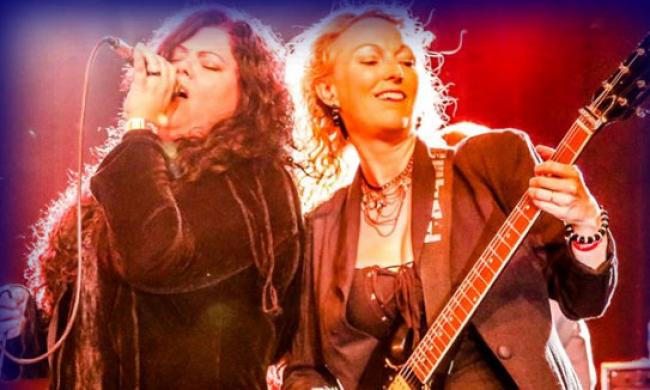 Heart Brigade - Tribute to Heart
January 17th - 8:00pm

at House of Blues

In Downtown Disney near Cirque du Soleil.
1490 E. Buena Vista Dr., Orlando, 32830
Heart Brigade will be performing their Tribute to Heart concert at Lake Buena Vista's House of Blues in January.

Heart was a popular band in the 60s, 70s, 80s, and 90s centered around vocalists Ann Wilson and Nancy Wilson. Their music is described as rock and folk rock, with some heavy metal influences. Heart Brigade is a tribute band performing some of the best Heart songs. Suzi Nelson is a lead singer likened to Ann Wilson, and performs on songs including "Barracuda" and "Alone." Susan Darney performs Nancy Wilson's parts including harmonies on "Crazy On You" and "These Dreams."

The rest of the Heart Brigade band includes Kevin Segrist on lead guitar, Amy Hall on drums, Jeff Reynolds on bass, David Nodine on keys/guitar. Heart Brigade is dedicated to creating a true Heart concert experience, focusing not just on the music, but also the outfits and stage display. Detailed effort is taken to create an ambiance reminiscent of an actual Heart show. Heart Brigade is not a cover band, they are a true tribute band, with each member honoring the music and the appearance of Heart.

Tickets are $10 in advance and $13 on the day of the show. House of Blues is general admission, standing room only. All acts are subject to change. This show is for all ages. No refunds or backpacks.

The show is at 8 pm, doors open at 7 pm.

Heart Brigade will perform at the House of Blue in Downtown Disney. For more info on the House of Blues, view their profile page.
Upcoming Events
that also might interest you