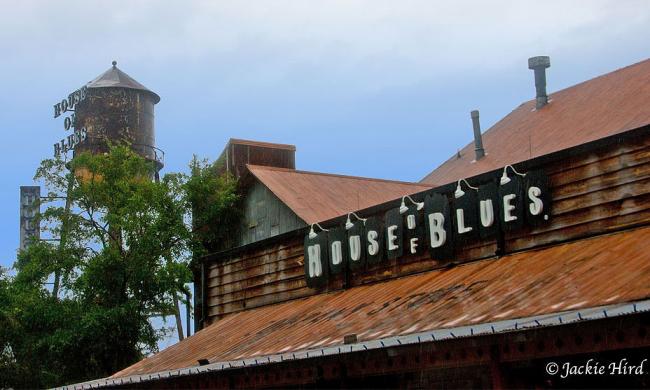 Orlando Rocks! Country
February 14th - 8:00pm

at House of Blues

In Downtown Disney near Cirque du Soleil.

1490 E. Buena Vista Dr., Orlando, 32830
Orlando Rocks! Country is a live concert featuring country music talent at the House of Blues in Orlando. Featured artists at the event include local talent in Florida:Patrick Gibson, Greg Warren Band, Jaime Davis Band, and Alex Hayes.

Patrick Gibson is a Central Florida native and renowned local talents. He writes and sings his own music, and we voted Artist of the Year on web-based radio Q's House. He released his first album in 2006, and a recent second album in September 2013. The second album is titled The Same Don't Stay the Same EP, and features three tracks of new material, and two acoustic versions of classic originals. Along with playing music, Patrick Gibson is a leader in the community, donating his time to charity and children.

The Greg Warren Band first formed in 2011. The House of Blues in Orlando was their first headlining show, where they played with Jared Blake from The Voice. Since then, the The Greg Warren Band has opened for national acts Gary Allan, Chris Cagle, Love and Theft, Matt Stillwell, Michael Ray, and Scotty McCreery from American Idol. In November of 2012, GWB released their first self titled CD with 8 original tracks including the first single "City Girl." They reached the #1 country band spot for Florida on ReverbNation.

Jaime Davis, a North Florida native, began playing guitar at a young age. By his teen year, he was already a talented guitar picker. He continued to hone his talents, and was invited to play bass with the power house vocal group BuckWild from South Florida. Shortly after signing a record deal, the band relocated to Nashville playing supporting shows with such greats as Charlie Daniels, Josh Turner, Andy Griggs and others.  One of his most memorable moments was performing for former president George W. Bush. Jaime Davis continues to play throughout Florida with his own band in a country, bluegrass, rock, & blues style.

Alex Hayes was born in Jersey City, New Jersey, but is now based in Orlando, FL. His biggest achievement to date has been his run with the Not So Boy Band, and he has even opened for N*SYNC. As a member of NSB, Alex has been on several different radio shows and has appeared on television shows such as, Regis and Kelly, The Other Half, E-Extra, VH1, and Fox Affiliate Television. NSB also appeared in People Magazine, and many other newspapers and periodicals. His time with the Not So Boy Band, and country artists like Garth Brooks and Keith Urban, have influenced his musical style.

Orlando Rocks! Country will be played at the House of Blues. The House of Blues in Orlando is a popular nightlife venue that has drinks available for purchase during shows and an attached restaurant where concert-goers may dine beforehand. Tickets to this show are general admission standing room only, so there will be no seats. The Orlando Rocks! Country concert is open to all ages.

The show starts at 8:00 p.m., and doors open at 7:30 p.m.

The Orlando Rocks! Country concert with Patrick Gibson, Greg Warren Band, Jaime Davis Band, and Alex Hayes will be at the House of Blues Orlando. For more info on the House of Blues in Downtown Disney, view their profile page.
Upcoming Events
that also might interest you