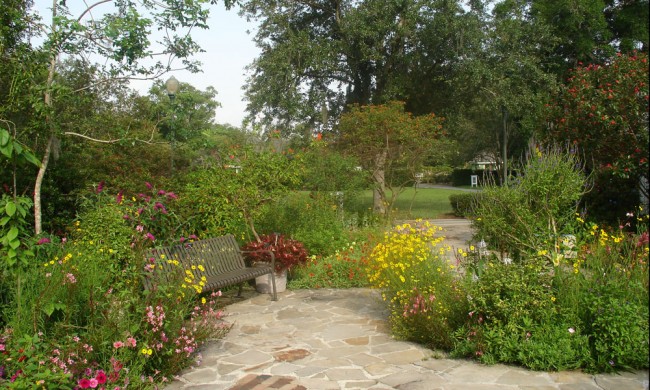 Plant Sale
Mar. 15 & 16, 9am - 5pm

at Leu Gardens

At the turn of Forest and Corrine.

1920 N. Forest Ave., Orlando, 32803
Leu Gardens will be having a plant sale with a large selection of Central Florida plants including bamboom bromeliads, butterfly plants, citrus, ferns, fruit plants, gingers, heliconias, herbs, olive trees, orchids, palms, paw paws, plumerias, roses, trees, vines, and outdoor garden accesories.

There will be free admission to the gardens all weekend during the sale. There is also great food on-site to purchase so you can enjoy the atmosphere at Leu Gardens all day long.

Leu Members get in early on Saturday, March 15, 2014, at 8:00 am with a photo ID and valid Leu Gardens' Membership card.

Bring a wagon or plant cart to carry your purchases.

Plant Vendors
A Natural Farm Howey in the Hills, FL
Arbor and Vine Daytona Beach, FL
Audubon Park District Orlando, FL
Bates Sons & Daughters Caladiums Lake Placid, FL
Biosphere Consulting Winter Garden, FL
Bird Feeder Direct Atlanta, GA
Blooming Woods Nursery Alachua, FL
Brad's Buds and Blooms Geneva, FL
Bromeliad Society of Central Florida Orlando, FL
Central Florida Ferns & Foliage Zellwood, FL
Central Florida Rose Society Orlando, FL
Chapman's Orchids & Exotic Plants Apopka, FL
City Oasis Orlando, FL
Cool Roses West Palm Beach, FL
D&D Growers Lithia, FL
EFG Orchids Deland, FL
Elemental Nursery Orlando, FL
Farmdaddy Lake Mary, FL
Florida Native Plant Society (Tarflower Chapter) Winter Park, FL
Four Sisters' Foilage Silver Springs, FL
Gardino Nursery Boynton Beach, FL
George Griepenburg Dade City, FL
Going Bananas Homestead, FL
Grassroots Nursery Gainesville, FL
Hopkins Nursery Immokalee, FL
J.G. Tropical Plants Fellsmere, FL
J&P Nursery Apopka, FL
Jim's Ornamental Garden Iron East Peoria, IL
Just Plumerias Winter Park, FL
Knox Nursery Winter Garden, FL
Leu Gardens Orlando, FL
Living Towers Eustis, FL
MB Palms Winter Park, FL
Mitch Armstrong Nursery Palmetto, FL
Mystic Myster Copper Sprinkler Sopchoppy, FL
Orlando Area Historical Rose Society Orlando, FL
Oudenhoven Clay Seminole, FL
Our Vital Earth Apopka, FL
Peters Croton & Cordyline Nursery Ft. Pierce, FL
Pietro's Pawpaws Leesburg, FL
Pokey's Lake Jem Citrus Nursery Tangerine, FL
Russell's Bromeliads Clermont, FL
Rusty Gate Gardens Clermont, FL
Seacloud Orchids Windermere, FL
Seminole Spring Herb Farm Eustis, FL
Sharon Garrett's The Habitat Haines City, FL
Simply Succulents Silver Springs, FL
South Seminole Farm & Nursery Casselberry, FL
Southeast Mushrooms High Springs, FL
Spring Lake Tropicals Brooksville, FL
Sunniland Corporation Sanford, FL
The Orchid Specialist Apopka, FL
The Peacock Cottage Silver Springs, FL
Thompson's Bamboo Farm Haines City, FL
Tropiflora Sarasota, FL
UF/IFAS Extension Services Orange County Orlando, FL

Food Vendors
Culture in a Cup
Imbiss
Old Fashion Ice Cream
Sweet Popper Popcorn

The Plant Sale will be held at Leu Gardens. For more information on Harry P. Leu Gardens, view their profile page.
Upcoming Events
that also might interest you