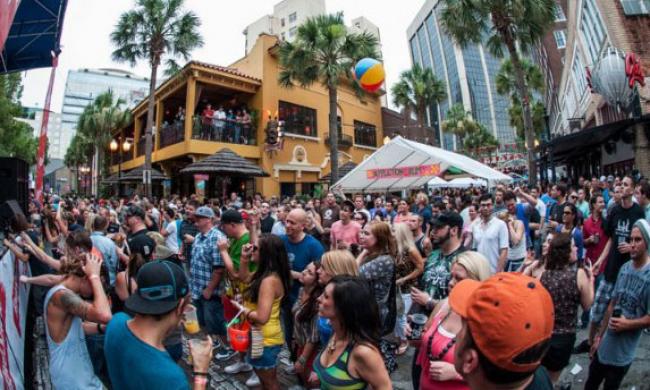 RumFest 9
Friday, June 22 from 5 pm - 8 pm
Look for Wall Street Cantina on Orange.
19 N. Orange Ave, Orlando, FL, 32801
Wall Street Plaza's block parties are always a good time, and what better reason to party than to celebrate a tasty tropical beverage like Rum? RumFest 9 is three hours of unlimited rum samples, live music and more.

The party starts at 5pm when rum samples first become available. Also available will be rum drinks, punches, daiquiris, and other sweet mixtures of rum and tropical flavors. While savoring a Wall Street concoction, attendees will enjoy live music from I-Resolution, Horizen, and The Crazy Carls.

One lucky winner is headed on a Jet Blue flight to Puerto Rico to tour the Don Q factory and enjoy the rum capital of the world!

For those who prefer the VIP crowd, upgraded tickets are available. These tickets gain you access to the Red Stripe Terrace at Monkey Bar, where you can enjoy unlimited bottles of Red Stripe Lager, snacks, and a very special rum punch. For tickets and more information click here.

This event is for party-goers age 21 and up. To get a feel for what a block party at Wall Street Plaza is like, check out this account of Cinco de Mayo.
Upcoming Events
that also might interest you