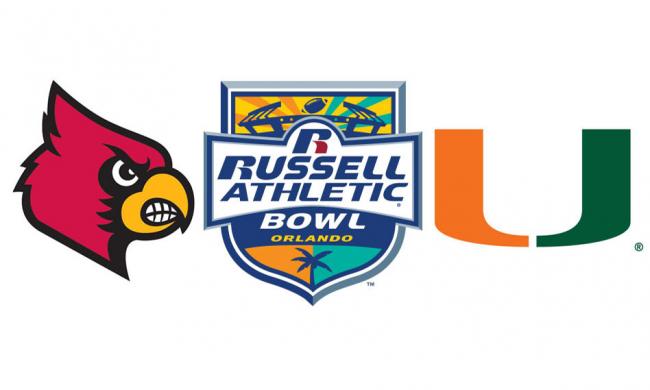 Russell Athletic Bowl Parade of Bands
December 28th - 11:00am

W Morse Blvd., Orlando, FL, 32789
The 7th Annual Russell Athletic Bowl Parade of Bands features the school bands from the University of Miami and University of Louisville as they make their way through Winter Park. The college bands, cheerleaders, and school mascots will march through downtown Winter Park and perform a "Bandtastic Game Day Preview." The parade will be held on Saturday, December 28 at 11 a.m.

From 9:30 a.m. to 11 a.m., Interlachen Avenue will be closed to through traffic between Fairbanks and New England avenues, and Lyman Avenue will be closed between Knowles and Interlachen avenues for the band staging area. The parade will start at 11 a.m. at the intersection of Park and Lyman avenues, going north on Park Avenue through downtown Winter Park. After turning west onto Garfield Avenue, they will proceed to Central Park where they will perform for all fans to enjoy.

In order to minimize disruption to traffic flow, street closures along the parade route will occur in a rolling fashion (see map attached). Street closures will reopen immediately after the parade has safely passed. However, a portion of Park Avenue between Morse Boulevard and Canton Avenue will remain closed for the duration of the parade. Side street entrances onto Park Avenue will also be closed as the parade approaches each intersection.

The Russell Athletic Bowl Parade of Bands will be held in downtown Winter Park. For more info on the Russell Athletic Bowl, view their event profile in our calendar of events.
Upcoming Events
that also might interest you