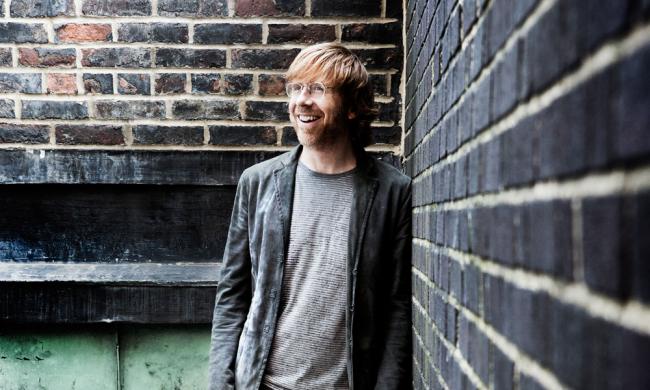 Trey Anastasio Band
February 11th - 8:30pm

at House of Blues

In Downtown Disney near Cirque du Soleil.

1490 E. Buena Vista Dr., Orlando, 32830
Trey Anastasio is a folk musician from Fort Worth, Texas. He is renowned for his work with the Grammy nominated rock band Phish. Besides playing at the House of Blues, he has also performed with symphony orchestras across the country, including the New York Philharmonic, the Los Angeles Philharmonic, the Atlanta Symphony Orchestra, the Baltimore Symphony, the Pittsburgh Symphony, and the Colorado Symphony.

He currently tours with his own band, the Trey Anastasio Band, also called "TAB." In the fall of 2012 Trey's touring band, Trey Anastasio Band, returned to the road in support of Traveler, which also features many members of the band.  From it's beginnings in 1998 the band has included original members Russ Lawton (drums), and Tony Markellis (bass), and over the years has added Cyro Baptista (percussion), Ray Paczkowski (keys), Jennifer Hartswick (trumpet, vocals), and Natalie Cressman (trombone, vocals). The latest tour featured new-comer James Casey (saxophones, vocals).

The Trey Anastasio Band will perform at House of Blues. The House of Blues in Orlando is a popular nightlife venue that has drinks available for purchase during shows and an attached restaurant where concert-goers may dine at beforehand. Tickets to this show are general admission standing room only, so there will be no seats. The Trey Anastasio Band concert is also open to all ages.

Tickets for the Trey Anastasio Band in Orlando are on sale now. Advance tickets are $39.50.

The show starts at 8:30 p.m., and doors open at 7:30 p.m.

The Trey Anastasio Band concert will be held at the House of Blues Orlando. For more info on the House of Blues in Downtown Disney, view their profile page.
Upcoming Events
that also might interest you