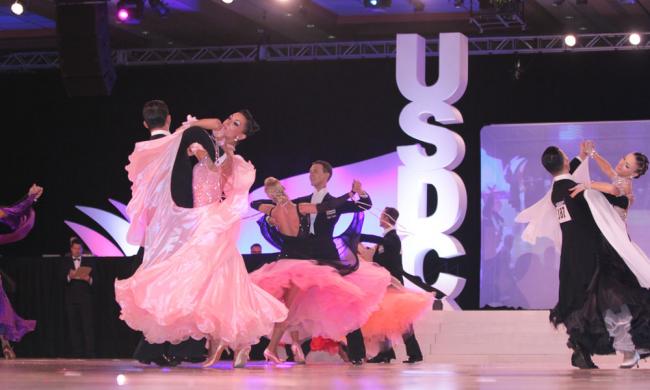 United States Dance Championship
September 2 - 7
Hotel with the swan statues.
1200 Epcot Resorts Blvd., Orlando, FL, 32830
This dance competition has been around since 1971 and features some of the most talented dancers from around the country.

Competitions include the US National Open & Pro/Am Championships and the US National Professional Championships. The categories vary in age group and dance style, and the competition takes place over a 6-day period.

Registration is open until August 7th, and tickets can be preordered by August 29th. Vendors and businesses will be present on site as well including representatives for costumes, hair &makeup, dance studio products, photo and video editing, and dance shoes. You can buy tickets for individual events, or purchase a Season Pass. The Season Pass seats are closest to the floor and give you entry to every event.

Advance Tickets are on sale until August 29, 2013. After that, they must be purchased at the USDC Competition Registration Desk outside the ballroom at the Disney Swan Resort. starting Sunday, September 1. The desk is open from Sunday 11 am - 11 pm, Monday through Thursday 7 am - 11 pm, Friday 6 am - 11 pm, Saturday 8 am - 11 pm.

The event will take place at the Walt Disney World Swan Resort in Lake Buena Vista, Florida.
Upcoming Events
that also might interest you