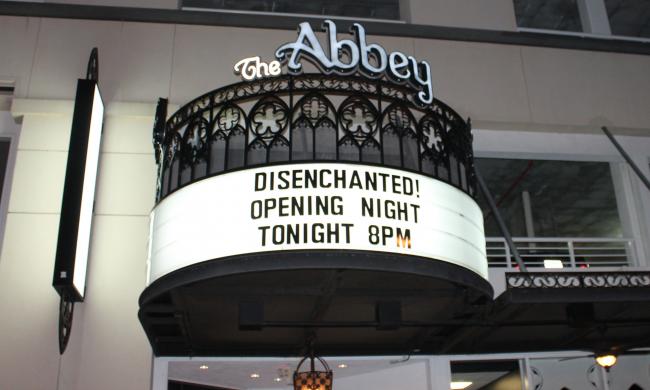 Giving Fairytales the Bird
"And they lived happily ever after." *sigh*

That well-known phrase, along with "Once upon a time …" have been used in the English language since 1380. And boy did Walt Disney and his dream team of moviemakers perfect making billions on the stories that went in between.

But did you know some of the most famous Disney princesses were actually around a looooong time before Disney animators colored them into cartoons? One of my favorites, the Brothers Grimm (two of my favorites?), penned tales of Snow White and Cinderella in the 1800s, and Frenchman Charles Perrault originated the story of Sleeping Beauty in 1697, all with much darker endings, and not a lot of "happily ever anything." Snow White's wicked stepmother died having to dance in red-hot iron shoes; Cinderella's stepsisters cut off parts of their feet to fit into that dang slipper and eventually got their eyes pecked out by birds; and Sleeping Beauty gave birth to twins while she was asleep, only to discover the "gentleman" who kissed her is married and ditches her, and his wife tries to kill her newborn babies.

Since then, books, movies and plays have taken lots of liberties with these princesses' lives, creating adaptation after adaptation. One of my favorites has always been Sleeping Beauty, aka Aurora, aka Briar Rose. But after reading the original? Eek!

Cue the stars of the musical comedy Disenchanted! — Snow White, Cinderella, Sleeping Beauty, Belle, The Little Mermaid, Mulan, Pocahontas, Rapunzel and "The One Who Kissed the Frog" (you may know her as Tiana) — who sing and dance as they explain just how frustrated they are with how their stories have been told.

 


A few familiar princesses are slightly upset with how they've been portrayed.

 

You may remember from my forever-ago post about OMA's 1st Thursdays that a couple of the Disenchanted! cast members performed a preview of the show, and I loved it. The run dates had been on my calendar ever since.

And that was how I found myself at opening night of Disenchanted! at The Abbey (awesome venue!) in the Eola Square District, near Thornton Park. For this sold-out show, most tickets were general admission and you could sit wherever you wanted. After grabbing glasses of wine (The Abbey has a full bar!), my BFF and I lucked out and were able to share a center stage table with a lovely couple who were also enjoying some vino.

The 90-minute comedy was originally performed at the 2011 Orlando International Fringe Festival and was a huge hit, with awards to prove it. Fun Fact: at Fringe it was titled Disenchanted: Bitches of the Kingdom. Hee hee.

 


Just a couple of theater buffs enjoying a show at The Abbey.

 

Rather than give you a play-by-play (no one likes spoilers unless it's Big Brother and you have to know who won HOH or POV), let's just have a quick rundown of some of the best moments, as voted by myself and BFF, both of whom are graduates of a performing arts high school theater magnet program. That experience 10+ years ago totally makes us experts.

What we loved — Everyone in the cast is super super talented! This isn't some low-budget local production with singers who can't hit the high notes; all of these women are exceptional singers. And the show is really funny! Especially if you're familiar with the Disney movies. Snow White, portrayed by Michelle Knight, is the lead character, and Michelle killed it. Killed. It. Cinderella, portrayed by Breanne Pickering, was a main supporting character, and Breanne stole nearly every scene she was in. Not just because she perfected the pretty, ditzy princess routine, but because hearing her sing All I Wanna Do Is Eat was priceless. Lulu Picart played Mulan and Pocahontas, and I seriously could not get enough of her voice. Honestly might honestly (pun intended) have been one of my favorite songs in the whole show. Hannah Berry-Matthews as Sleeping Beauty was perfect, and I loved her song Just Wake Up. Seriously, is there a soundtrack? Because I would 100% buy it.

The questions we left with — Don't get me wrong, the show is awesome! But there were a couple tiny things that jumped out at us. Like, why was Snow White so mean sometimes? We loved that she's a strong woman who doesn't need a prince to rescue her! But occasionally we felt badly for Sleeping Beauty and Cinderella? Lulu was one of my absolute favorites, but I'm not sure why she was double cast? Same with Rapunzel and "The One Who Kissed the Frog" (their name, not mine!), who were both portrayed by Shonda L. Thurman. However, maybe there was a reason, and we missed it? And not that we didn't like it, but we felt really badly for Belle, who (Sorry! I said I wasn't going to do this, but SPOILER ALERT SPOILER ALERT) had gone crazy and was in a straightjacket? Poor Belle.

But honestly, I really don't have enough time or space to touch on everything that was great about Disenchanted! If you like anything arts-related (or just like to laugh), don't miss your chance to see this show! It's next stop is Tampa, followed by Off Broadway in 2014. You're in luck though, because it's at The Abbey through Oct. 27, so there's still plenty of time to see it before it moves on to the bright lights of New York City. But no whistling! Or poisonous fruit! You really don't want to piss off Snow White.