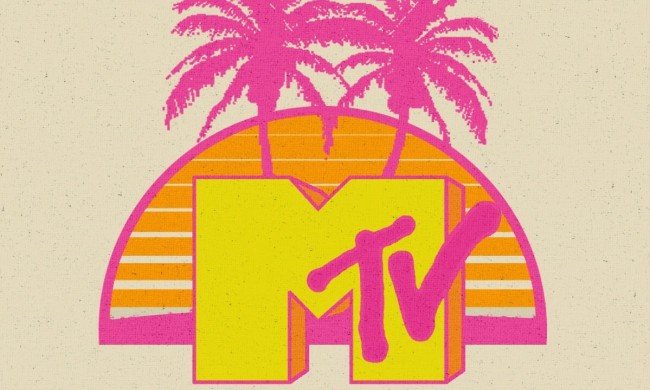 I Want My MTV Spring Break
Once upon a time in the early 1990s, a nation of horny college kids invaded Central Florida's coasts just a short distance away from the innocent, family-friendly theme parks of Orlando for an annual week-long celebration of drunken debauchery. Locals remember it as a plague that descended upon the Sunshine State, while others remember it fondly as the golden age of MTV Spring Break.

That golden age — much like MTV itself — has tarnished over the years. Gone are the days of nationally televised too-hot-for-TV bikini contests and envelope-pushing musical performances. Instead of the weaselly Pauly Shore, we're now given Pauly D of the Jersey Shore. In honor of the upcoming student holiday, we invite you to throw on your Hypercolor T-shirt and pump up the Jock Jams as we look back on the history of MTV Spring Break.

MTV began its annual Spring Break celebration in 1986; however, the network hit its stride in the 90s, when people stopped being polite and started getting real. Political correctness had not yet reached its peak, so it was perfectly acceptable for the nation's adolescents to come-of-age while watching an afternoon broadcast of The Grind featuring a sea of half-naked Kelly Kapowski and AC Slater doppelgängers doing the Rico Suave (and The Bartman). One child-scarring episode of Spring Break Undercover featured a clothes-swapping relay race in which two complete strangers of the opposite sex had to run into the ocean, switch bathing suits and then run back to shore in under a minute. They didn't win, but everyone at home did as their ill-fitting bathing suits ultimately fell off and the race escalated into a full-blown group orgy ... and you'd better believe the cameramen were there to capture all the angles.

The live concerts were definitely the highlight of MTV's Spring Breaks. Every big 90's act jumped at the opportunity to rock the stage in Daytona Beach; The Beastie Boys, Vanilla Ice and MC Hammer all turned that mother out! Even teen-heartthrob turned wannabe rapper Joey Lawrence got in on the act. After a performance of his single, "Nothin' My Love Can't Fix," the Blossom star guest-judged a hot body contest that resulted in him getting his very first lap dance at the age of 16. He basically became a man on-the-air. Whoa!

During the latter-half of the 1990s, MTV's Spring Breaks were owned and operated by Jerry Springer. The popular ringmaster assumed hosting duties of several shows for the network, including a staged version of his own signature talk-fest. He also led Spring Break Fantasies and I'm Spring Broke, the latter of which featured college kids humiliating themselves for cash. One episode featured a girl sucking whipped cream off of another girl's feet while another dude jumped rope in the nude. Apparently MTV's officials in the Standards and Practices Department were also on Spring Break. It was trash TV and the beginning of the end for MTV's golden age.

Because their increasingly risqué antics had given Daytona Beach a bad reputation, MTV was eventually asked to leave the popular Spring Break destination. They had simply worn out their welcome. After a few seasons in Panama City Beach on Florida's Gulf Coast, MTV moved on to international waters with forgettable broadcasts from Cancun, Jamaica and Cozumel. Watching the network's current Spring Break coverage (or any of its programming) is a sad reminder of how far MTV has fallen.

 

Although, in MTV's defense, Spring Breakers themselves have changed. College kids simply don't party like they used to. Gone are the hard-drinking meatheads and beach babes from decades past. In their place are tech-obsessed hipsters who are more comfortable online in a Google Hangout than physically hanging out on a sandy beach. In fact, more Spring Breakers are heading to the aforementioned family-friendly theme parks of Orlando to celebrate their weekly holiday. The very same attractions that stood in stark contrast to the raunch of MTV Spring Breaks have now become the go-to destinations for the Now Generation — a generation that seems to prefer The Wizarding World of Harry Potter's Butter Beer over actual beer. Who can blame them? Orlando's theme parks offer self-contained, all-inclusive, packaged vacations with tons of things to do for families and friends. The only other place you can find that is on a cruise ship, but remember, you can't check Facebook or Twitter every five minutes out at sea.

Despite the network's lack of relevancy, there is no denying that MTV wrote the book on Spring Break. If there was ever a way to celebrate Spring Break, MTV has done it. Therefore, wherever Spring Breakers are partying this year, MTV's legacy will be felt. Whether they're throwing up at the Southernmost Point, MTV will be there. Whether they're drinking around the world at Epcot, MTV will be there. Whether they're attending a comedy show in Cleveland ... actually, Pauly Shore will be there.

Just remember, Spring Breakers of America, you're lucky to even get a Spring Break, and the rest of the adult world hates you for it, so enjoy it while it lasts. After all, you only live once. So YOLO (as very few still say) and maybe indulge in some Jell-O wrestling or skinny dipping if you can. You know, for old time's sake. It's what The Weasel would have wanted.

 

Need a Break?

Shots, shots, shots, shots, shots! Capture the spirit of Spring Break at Señor Frog's on I-Drive and order, oh I don't know, some SHOTS?!

Recreate late night, college, video game sessions at Player 1 Video Game Bar in Lake Buena Vista.

Channel your-inner Bon Jovi and party like a true MTV rock star at Universal CityWalk's Rising Star Karaoke.