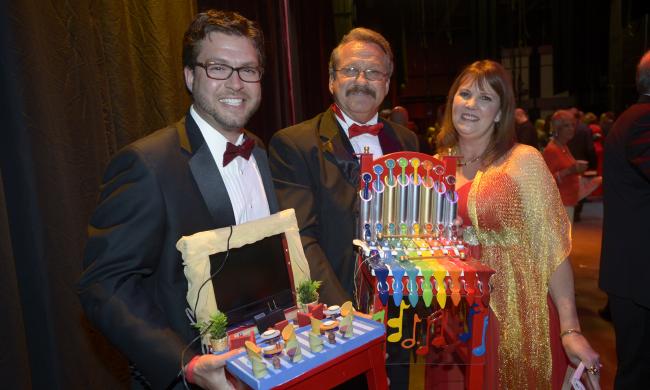 The 9th Annual Red Chair Affair
6 blocks north of the Amway Arena.
401 W. Livingston St., Orlando, 32801
The Red Chair Affair is a fundraiser event and promotional glimpse into the 2013-2014 art season in Orlando. The event includes both visual exhibits and live performances from major visual and performing arts organizations around Orlando. The goal of this fundraiser is to both help support these organizations as well as increase awareness for the arts in Orlando.

The Red Chair Affair includes an auction leading up to the show where art patrons may bid on Red IKEA Chairs. The visual exhibit is sponsored by ArtsHub FL and the Arts & Cultural Alliance. The red chairs will be on display for free at CityArts Factory starting on 3rd Thursday (Aug. 15). Bids open on the event website on August 1st.

The lineup for the show is as follows:

Pre-Show in the Lobby at 7 pm:
- Art & History Museums, Maitland
- ArtsHub FL
- Central Florida Sounds of Freedom Band and Colorguard
- Crealdé School of Art
- Orlando Science Center
- Phantasmagoria
- SAK Comedy Lab

Mainstage at 8 pm:
- Brass Band of Central Florida
- Central Florida Community Arts
- Enzian Theater
- Florida Opera Theatre
- Garden Theatre
- ME Dance, Inc.
- NuLook School of Performing Arts
- Orlando Aerial Arts
- Orlando Ballet
- Orlando Gay Chorus
- Orlando Philharmonic
- Orlando Repertory Theatre
- Orlando Shakespeare Theater in Partnership with UCF

VIP tickets include valet parking, food and drinks before and after the show, backstage access to socialize with performers and artists, and a final opportunity to bid on a Red Chair. For the VIP group package, 10 VIP tickets are available, as well as a 1/4 page ad in the Red Chair Affair Program.

VIP and General Admission tickets can be purchased here.

The Red Chair Affair is being held at the Bob Carr Performing Arts Center. For more information on Bob Carr Perfoming Arts Centre, view their profile page.
Upcoming Events
that also might interest you