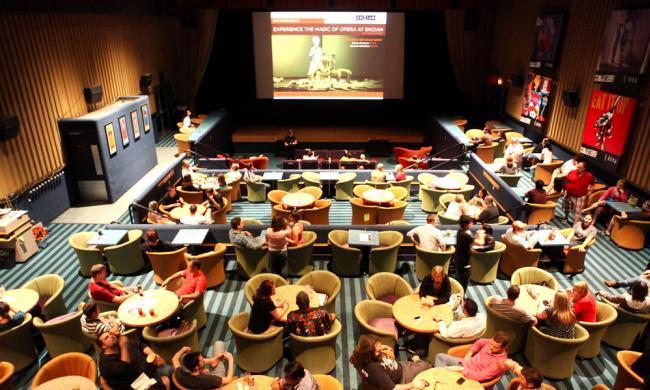 Cult Classics: Kill Bill Vol. 1

Near the intersection of Orlando Avenue and Magnolia Road, across from Buca di Beppo
1300 S. Orlando Ave. , Maitland, 32751
Enzian's Cult Classic lineup brings classic favorites back in 35mm for everyone to enjoy. Cult Classics are offered twice per month, usually on the second and last Tuesday at 9:30 PM and general admission is only $5!

This month's movie is Kill Bill Vol. 1. This movie tells the story of 'The Bride,' who was a member of the Deadly Viper Assassination Squad, lead by her lover 'Bill.' Upon realizing she was pregnant with Bill's child, 'The Bride' decided to escape her life as a killer. She fled to Texas, met a young man, who, on the day of their wedding rehearsal was gunned down by an angry and jealous Bill (with the assistance of the Deadly Viper Assassination Squad). Four years later, 'The Bride' wakes from a coma, and discovers her baby is gone. She, then, decides to seek revenge upon the five people who destroyed her life and killed her baby. The saga of Kill Bill Volume I begins.

The movie was originally released in 2003 and is directed by Quentin Tarantino. It's rated R with a run time of 111 minutes.

Cult Classics is held at the Enzian Theater. For more information on the Enzian Theater, view their profile page.
Upcoming Events
that also might interest you