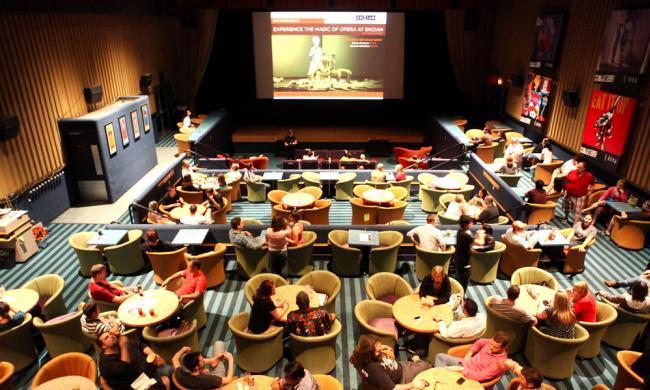 Cult Classics: Watermelon Man
February 25th - 9:30pm

at Enzian Theater

Near the intersection of Orlando Avenue and Magnolia Road, across from Buca di Beppo
1300 S. Orlando Ave. , Maitland, 32751
Enzian's Cult Classic lineup brings classic favorites back in 35mm for everyone to enjoy. Cult Classics are offered twice per month, usually on the second and last Tuesday at 9:30 PM and general admission is only $5!

This month's movie is Watermelon Man. This movie tells the story of a man, Jeff Gerber, who is a racist. Jeff's bigoted world of taunting and harassing black people is turned upside down when his skin inexplicably turns dark overnight. As Jeff tries to come to terms with this unexplained phenomenon that has befallen him, he soon becomes the victim himself when all of his friends and neighbors suddenly shun and harass him. Jeff tries to see the light of being a persecuted black man in this cruel and segregated world with the help of some of some new black friends, some of whom were people he, as a white man, taunted and harassed.

The movie was originally released in 1970 and is directed by Melvin Van Peebles. It's rated R with a run time of 100 minutes.

Cult Classics is held at the Enzian Theater. For more information on the Enzian Theater, view their profile page.
Upcoming Events
that also might interest you