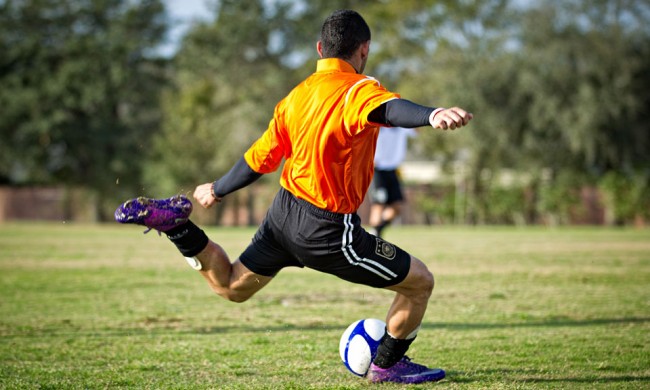 Orlando City SC Spring Camp
At the ESPN Wide World of Sports Complex.
700 S Victory Way, Kissimmee, 34747
The Orlando City Spring Camps are returning for a second year and will be directed by Orlando City SC Player/Coach and Premier Soccer Stars Managing Director, James O'Connor. James' camp structure features an encouraging environment with an emphasis on the correct practice techniques and enrichment programs. Orlando City players will also be heavily involved in the camps through coaching and speaking to the kids about their experiences as professionals. The camp is an intense training program for recreational and intermediate players. It's focused on teaching the game of soccer with a player to coach ratio maxing at 12 to 1. This soccer program is ideal for players age 5 to 14. Assisting guests include Orlando City Youth Academy coaches, Orlando City Pro and U23 players, college players, and proven camp coaches.

Lessons include the Enrichment Program with guest speakers, General Life Skills for Students and Athletes, Fitness and Nutrition, and the Yoga Demonstration.

All campers will receive a complimentary kit containing an OC Camp T-Shirt, a camp ball, and a water bottle. Water and gatorade will be provided for players to drink.

Location
March 17 - 20 / Seminole Soccer Complex
March 24 - 27 / Econ Soccer Complex

Seminole Soccer Complex
1900 Seminole Soccer Loop
Sanford, FL 32771

Econ Soccer Complex
8035 Yates Rd.
Orlando, FL 32817

The Orlando City SC Spring Camp is program sponsored by Orlando City Soccer Club. For more information on Orlando City SC, view their profile page.
Upcoming Events
that also might interest you