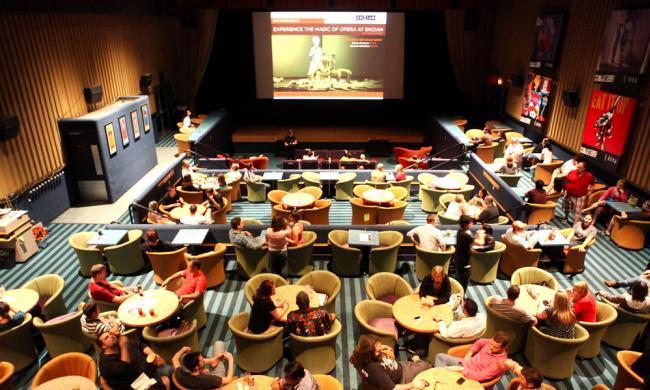 Saturday Matinee Classics: Reds
February 8th - 11:00am

at Enzian Theater

Near the intersection of Orlando Avenue and Magnolia Road, across from Buca di Beppo

1300 S. Orlando Ave. , Maitland, 32751
Every second Saturday of the month, the Enzian Theater hosts a Saturday Matinee Classic. Guests can experience a different legendary cinematic masterpiece the way it should be seen – on the big screen!  Each presentation is $8 general admission and $5 for Enzian Film Society members.  Lunch will be available for purchase inside the theater or outside at Eden Bar.

This month's movie is Reds. This movie tells the true story of John Reed, a radical American journalist around the time of World War I. He soon meets Louise Bryant, a respectable married woman, who dumps her husband for Reed and becomes an important feminist and radical in her own right. After involvement with labor and political disputes in the US, they go to Russia in time for the October Revolution in 1917, when the Communists siezed power. Inspired, they return to the US, hoping to lead a similar revolution. A particularly fascinating aspect of the movie is the inclusion of interviews with "witnesses", the real-life surviving participants in the events of the movie.

The movie is directed by Warren Beatty. It's rated R with a run time of 195 minutes.

Saturday Matinee Classics is held at the Enzian Theater. For more information on the Enzian Theater, view their profile page.
Upcoming Events
that also might interest you