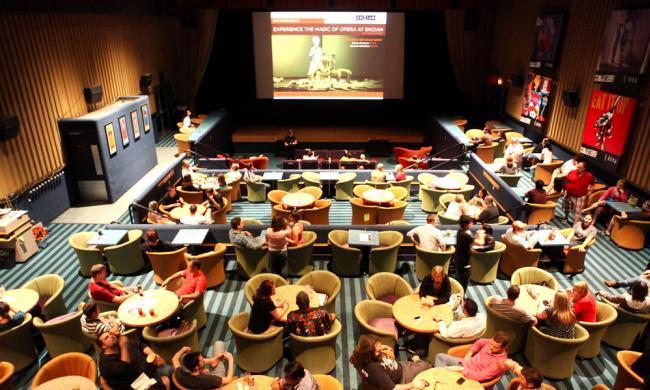 Saturday Matinee Classics: On the Waterfront
Near the intersection of Orlando Avenue and Magnolia Road, across from Buca di Beppo
1300 S. Orlando Ave. , Maitland, 32751
Every second Saturday of the month, the Enzian Theater hosts a Saturday Matinee Classic. Guests can experience a different legendary cinematic masterpiece the way it should be seen – on the big screen!  Each presentation is $8 general admission and $5 for Enzian Film Society members.  Lunch will be available for purchase inside the theater or outside at Eden Bar.

This month's movie is On the Waterfront. erry Malloy dreams about being a prize fighter, while tending his pigeons and running errands at the docks for Johnny Friendly, the corrupt boss of the dockers union. Terry witnesses a murder by two of Johnny's thugs, and later meets the dead man's sister and feels responsible for his death. She introduces him to Father Barry, who tries to force him to provide information for the courts that will smash the dock racketeers.

The movie is directed by Elia Kazan. It's Unrated with a run time of 108 minutes.

Saturday Matinee Classics is held at the Enzian Theater. For more information on the Enzian Theater, view their profile page.
Upcoming Events
that also might interest you