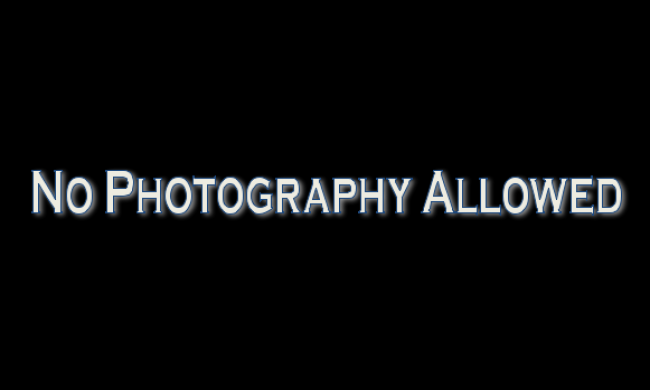 We Just Want to Have Fun!
You may have noticed that 98.6437% of the time I write about things to do in Orlando I love — performing arts, history, dining out, red wine, and one of my newer obsessions, concerts. It's one of the perks of my super cool job!

I didn't originally attend the Cyndi Lauper concert at House of Blues for the To Do Orlando blog; I went because what 80's child wouldn't want to see Girls Just Wanna Have Fun and True Colors live from a 60-year-old Cyndi?! Ummmmm none. However, I felt it my journalistic duty to report what transpired.

I met BFF Shonna and her fabulous mom, Mindi, and her friend at the HOB restaurant, where we dined before the show. HOB has this cool Pass the Line thing, where if you spend $20 per person in the restaurant or on merchandise, you wait in a separate line from the general population and get into the venue first. Totally clutch when tickets are general admission.

After learning the restaurant was out of fish (dang, three of us were going to order it), it turned out drinks don't count toward the $20. Ugh. The hostess told us (and everyone else) they did, so we were literally a couple dollars short. (Meals are around $15-$18 and usually really good.) When we talked to our server about the conflicting info, he wasn't having it. Which stunk for us, because he had to sign our check to grant us access to Pass the Line. I totally totally get that it's the policy and we were given erroneous information, so even though we spent more than $20 per person, I completely understand why he wouldn't sign it. But would it have killed him to smile just once? The manager came over, apologized, signed one of our two checks, and explained to us that signing wasn't actually necessary, we just needed to show the receipt. OK!

Well, in Pass the Line, our signed check only covered three of us, so we were told one of us needed to get in the looooong line. We relayed our convo with the manager to the non-smiling check checker, who told us the manager was incorrect. Shoot! So check No. 2 didn't count, even though it had more than $20 in food and no drinks. We begged and explained some more, and she graciously let us all stay in line. Thank you! And I absolutely get it. Rules are rules, and I love to follow the rules! But the rules kept changing??

It's OK though! We were in line, having fun and about to see Cyndi Lauper and sing along to Time After Time! Then came a frustrated bellow — IF YOU WANT TO DRINK YOU NEEEEED A WRISTBAND. Yes please! People are pulling out their IDs, the bellower is running around wristbanding, and I have my ID in hand ready to go. Mr. Wristbander glances my way, gives me the "no no" finger wave and a frown, and says "Get one at the front of line." But … well, OK. Two minutes later we get an "IDs if you want to drink" and stern look. Wait, what happened to getting it up front? And seriously, does no one smile?!

I promise I'm getting to how amazing the concert was! Last awkward moment: While we were waiting, an employee (still no smiling) started mocking — yes, mocking! — a woman in line who was confused about the no photos policy. Per the artist's request, no photos or videos could be taken, including on your cellphone. The written word doesn't do it justice, but believe me when I say that if Mr. Mocker had talked to someone in our group the way he spoke to/at her? Eek!

But then we made it inside, and the concert was awesome! We were front and center, so close we could easily take awesome pictures. But we didn't! The concert was high-energy, the crowd was awesome, and you'd never in a million years believe Cyndi Lauper was 60 years old. She sounded exactly like it was 1983 and she'd just released She's So Unusual.

 


Cyndi Lauper was awesome live! We're girls and we did have fun!
*Photo compliments of my new friend. I obeyed the no photos rule!

 

Per the rules, I did not take pictures, and none of the photos you see here are mine! They're compliments of my new friend who I met at the concert and was exceptionally good at taking sneaky pics. I mean, security was confiscating cellphones, confronting picture-takers, shining lights on rule-breakers, threatening to stop the concert — they were not playing around with the no pictures rule.

Allll that being said, it really was a ridiculously fun concert! And I'm looking forward to going back for Lee Brice on Nov. 30! But I'll probably spend my $20 on merchandise. With a signature!