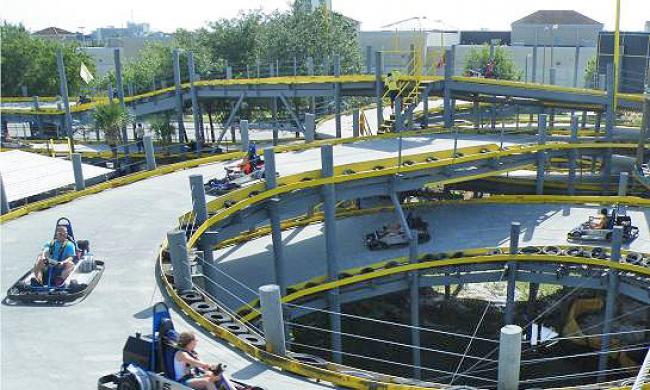 Day-Tripper
Orlando attracts out-of-state visitors with the spectacular — people flock to Disney, Universal, massive dinner theaters and even a Bible theme park. I like that stuff too, but when I day-trip to Orlando, I try to keep it relaxing and fun. (That means no day trips to Disney for me — it's just too tiring!) If you're not a local, here are a few day trips to Orlando you should consider.

 

A Metro Oasis

When I first heard of Harry P. Leu Gardens, I couldn't wait to explore this 50-acre oasis just minutes from downtown. My inner flower child loves strolling through tidy rows of cultivated flowers and relaxing in the tranquil oriental gardens!

Another fun place to explore, the Orlando Science Center beckons with hands-on learning fun in air-conditioned comfort. Current exhibit Blue Man Group gives the audience a taste of the popular Blue Man Group experience, then children and adults alike are encouraged to explore the fun of music. 

 

Shopping

OK, OK — so relaxation and shopping aren't necessarily synonymous. But what if I told you I saved $119 on my last Orlando shopping trip in one store and came home with a bag full of goodies?! Orlando Premium Outlets entice shoppers every night with late hours (they're open from 10 a.m.-11 p.m.). You know how outlets can be — some great deals and other prices as high as retail. But I consistently save big at a few stores there, like Columbia, Victoria's Secret and J. Crew.

 

 

While I'm scooping up deals, hubby and the kids love to wander the aisles of Bass Pro Shops next door. The kids like watching fishing demonstrations in the huge tank, and hubby usually finds some lures he needs to land the next "big one."

 

Water Park Fun

There are five major water parks in Orlando — that's five different day trips to Orlando just to ride the waves, plunge down slides and zip through deep pools surrounded by dolphins. Life in the Southernmost state means plenty of days when water park lines are short but Florida-style fun is in full swing. I recommend hitting the water parks off-season.

 

I-Drive

We usually avoid International Drive like the plague … but every now and again we'll play tourist. And it seems that every tourist in Orlando plays putt putt. Congo River Golf never gets old — the top of the "mountain" just may be the highest point in Florida! (Kidding — you'll find that an hour south at Bok Tower Gardens in Lake Wales.) You can work up an appetite at WonderWorks or Fun Spot then satisfy it at the World's Largest McDonalds PlayPlace — which is just as big as you might imagine. 

Every time I fight traffic on I-4 I shout out, "Why do Floridians go to Orlando?!" Then we arrive, explore, learn, laugh and relax, and I remember why a day trip to Orlando is worth taking.

 

Guest blog by Allie O., a fantastic lady and the blogger behind SimplyStAugustine.com. She is a lifelong Floridian, mom and wife who loves to travel with her family when she's not enjoying all St. Augustine has to offer.